The eagles have returned to Highbanks this year. However, I have not seen much of them until recently. This past week they have been more active, and I learned they have hatched 3 eaglets.
The evening when I saw the eagles, they had been down on the river bank. I was able to get a few shots of one of the pair while it was on a branch across the river. After a while both eagles had disappeared around the bend.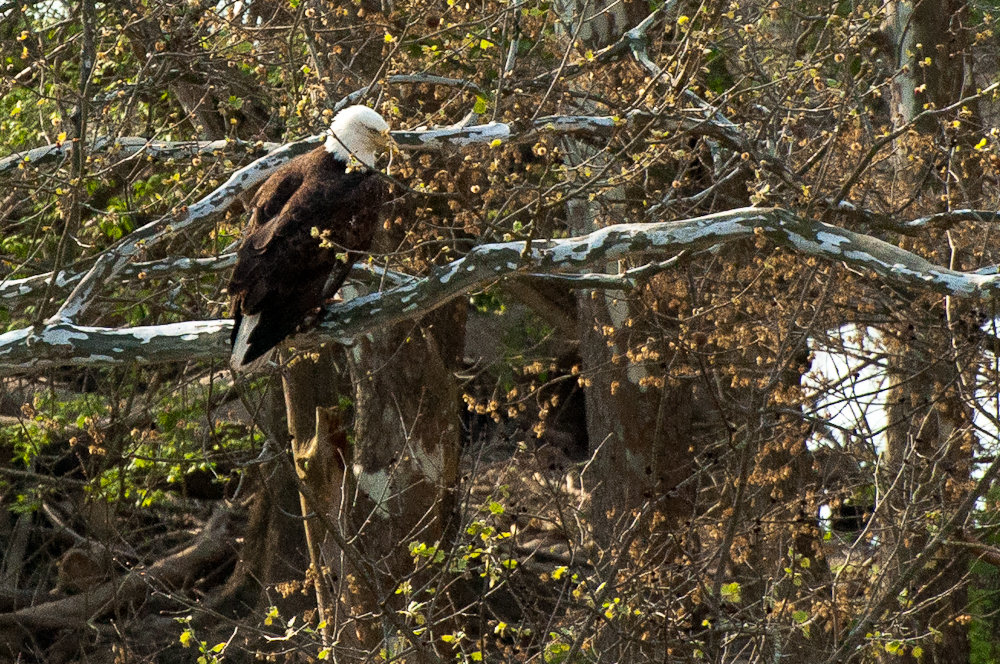 I was packing up my tripod to leave when I looked up and realized one of the eagles was about to fly by the deck. By the time I could get a clear shot of the eagle, all I got was tail feathers!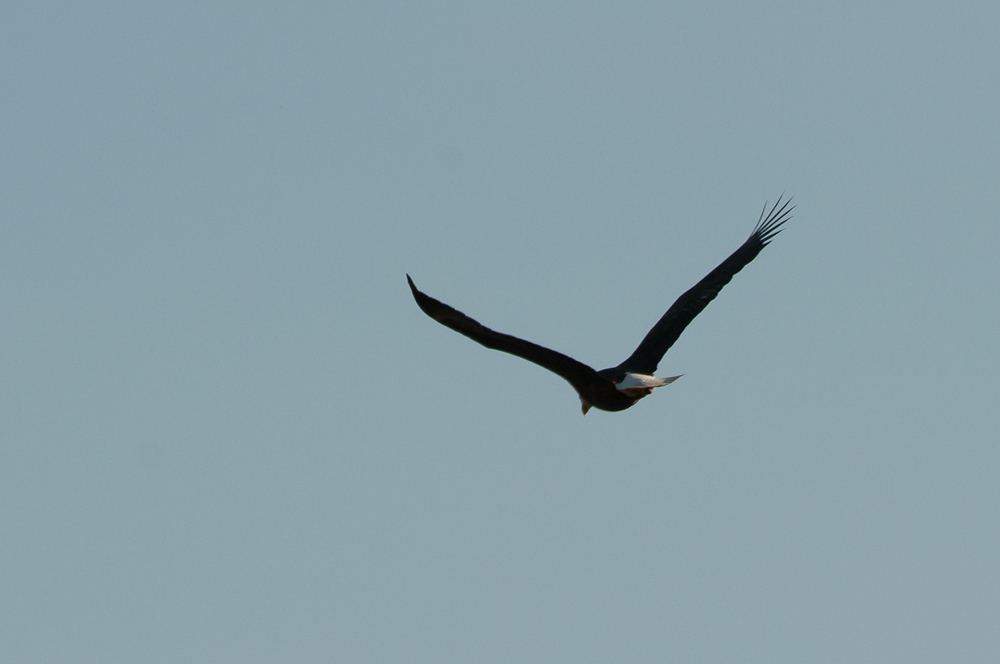 By this time, there were several people on the deck and we were watching the other eagle in the nest. After a short time I looked in the other direction and realized the mate was coming back up river with a fish! I got a few shots, again after it had passed by me. But it was quite a sight seeing the eagle fly by with a large fish in its talons!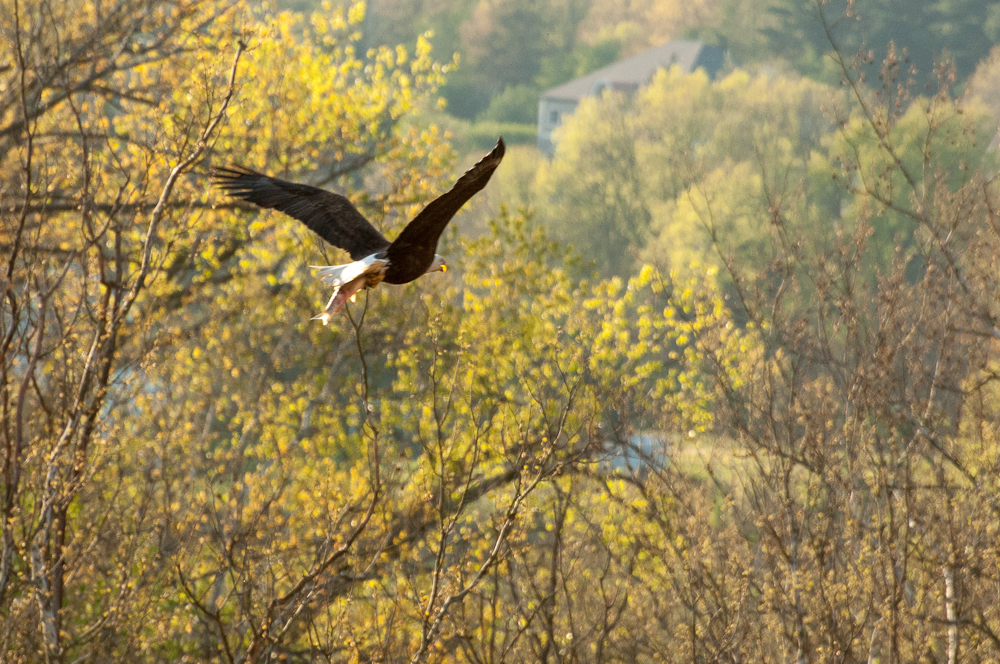 After feeding on the fish, two of the three eaglets popped up for a peek.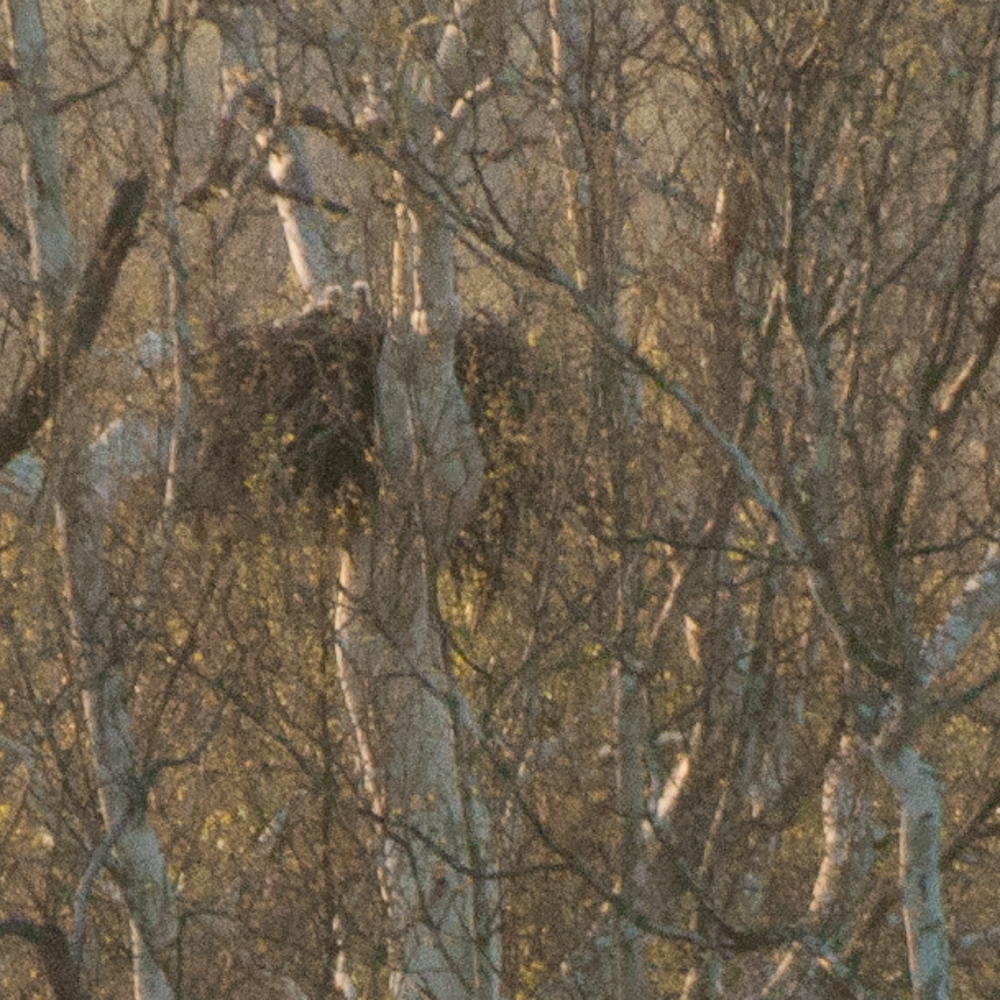 Then we were treated to both parents sitting out of the nest while the eaglets were moving around in the nest.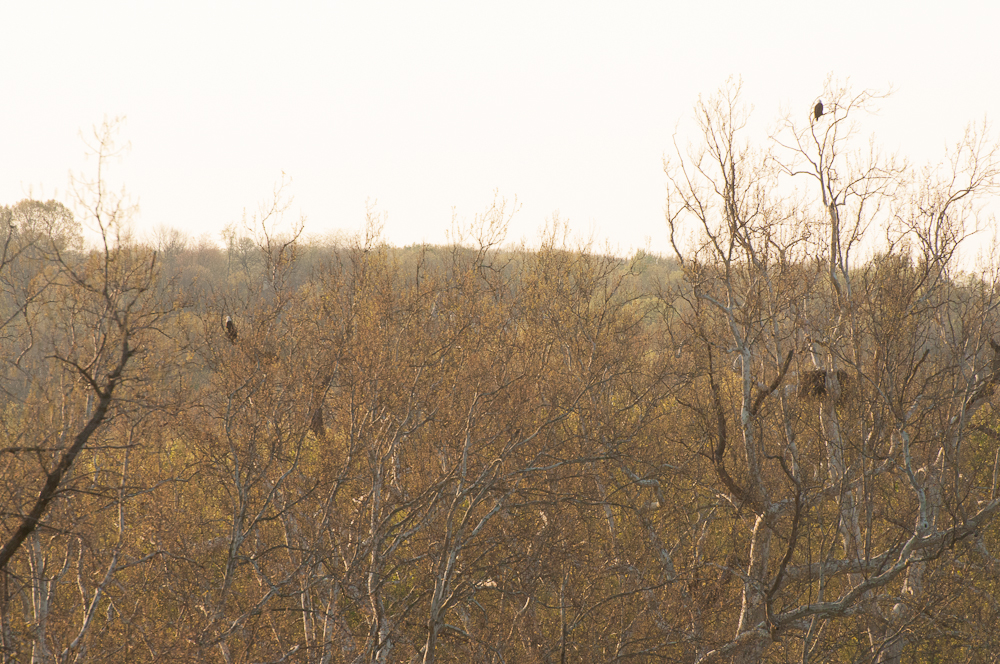 OK, it's taken me a while to get these posted, this occurred a couple weeks back. One of the eagles was on a branch directly across from the observation deck. The next thing we know its mate decided to occupy the next branch over (which sent the first eagle back to the nest).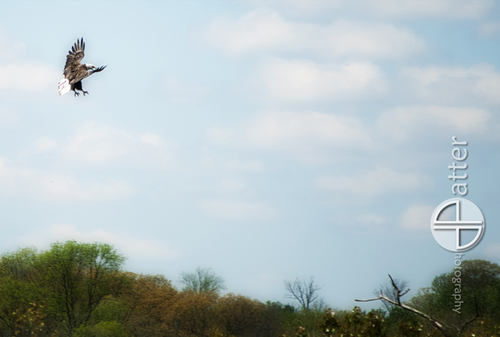 As I mentioned in an earlier post, two new eagles appeared at the Highbanks eagles nest. The sixth image below shows the male from the nest vs. a younger, invading eagle.
Two new eagles appeared at Highbanks Metro Park today! This pair was not a welcome addition as far as the nesting eagles were concerned. There were at least two mid air battles between the eagles, some of which I was fortunate enough to capture. I will upload the images and more details tonight. Check back for more tomorrow!
 In February I started hearing that eagles had been seen in Highbanks Metro Park.  Wow! 
(I've only seen an eagle in the wild once before and that time I was restricted to looking at it from behind a fenced area.  I've always thought it ironic that I could only view our nation's symbol of freedom from outside an area that I was restricted from entering!)
Since hearing of the eagles this year, I started walking out to the area where they had been reported (at the river overlook) and after a week I had my first encounter.  A week later I was fortunate to be there when one of the eagles flew up the river near the overlook deck, and I snapped the images you see here: