Eagles Return In 2012
The eagles have returned to Highbanks this year. However, I have not seen much of them until recently. This past week they have been more active, and I learned they have hatched 3 eaglets.
The evening when I saw the eagles, they had been down on the river bank. I was able to get a few shots of one of the pair while it was on a branch across the river. After a while both eagles had disappeared around the bend.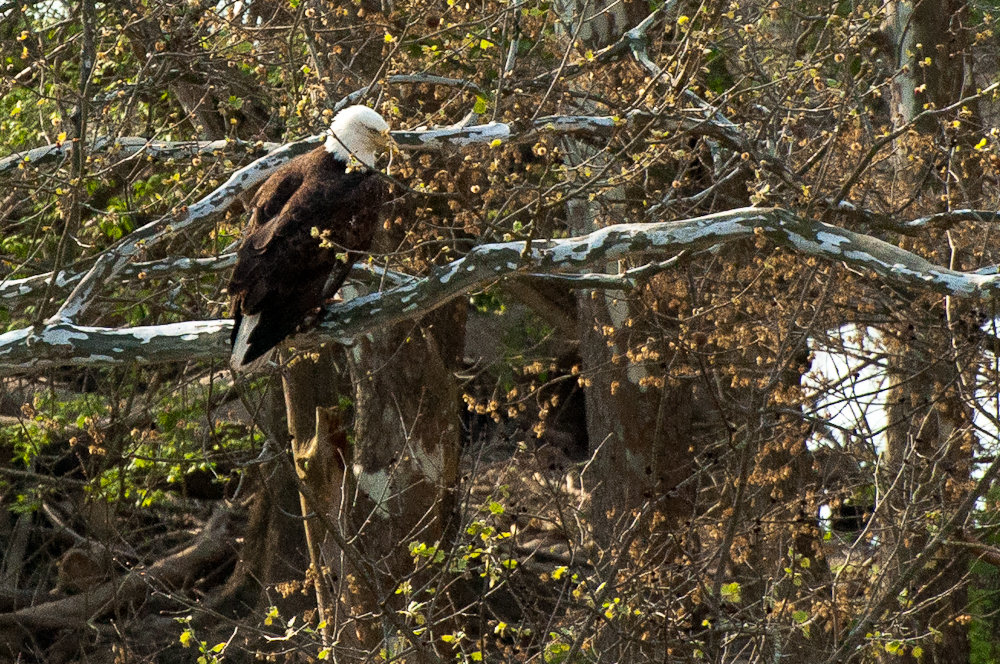 I was packing up my tripod to leave when I looked up and realized one of the eagles was about to fly by the deck. By the time I could get a clear shot of the eagle, all I got was tail feathers!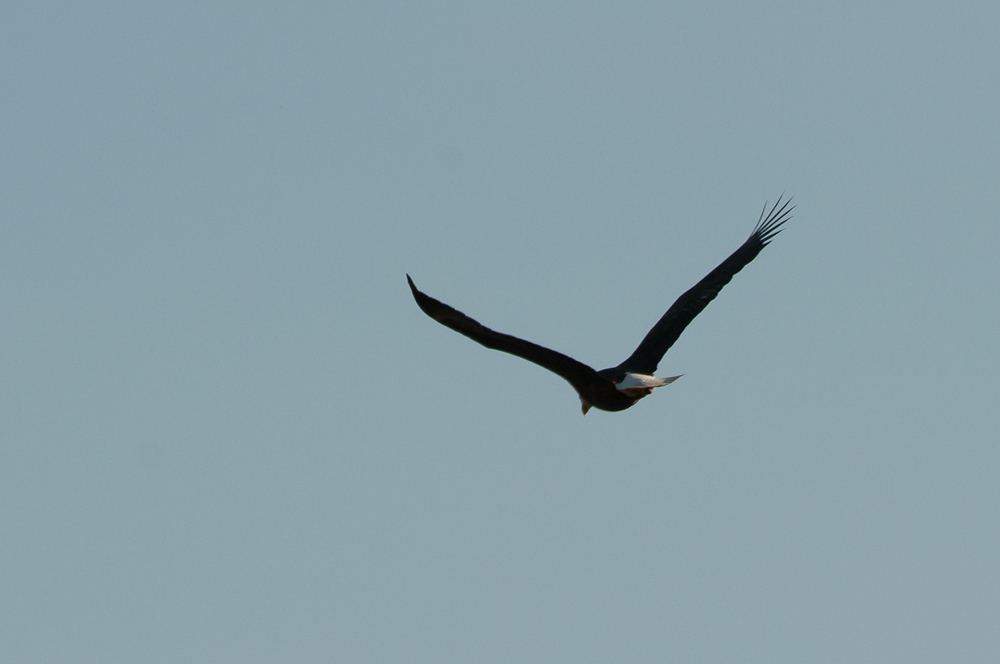 By this time, there were several people on the deck and we were watching the other eagle in the nest. After a short time I looked in the other direction and realized the mate was coming back up river with a fish! I got a few shots, again after it had passed by me. But it was quite a sight seeing the eagle fly by with a large fish in its talons!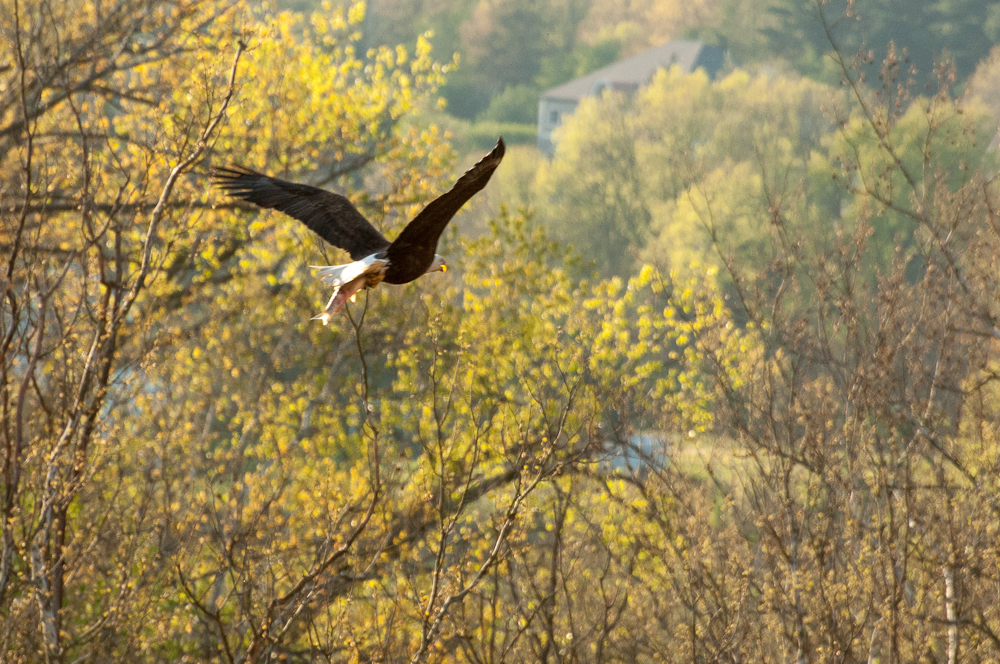 After feeding on the fish, two of the three eaglets popped up for a peek.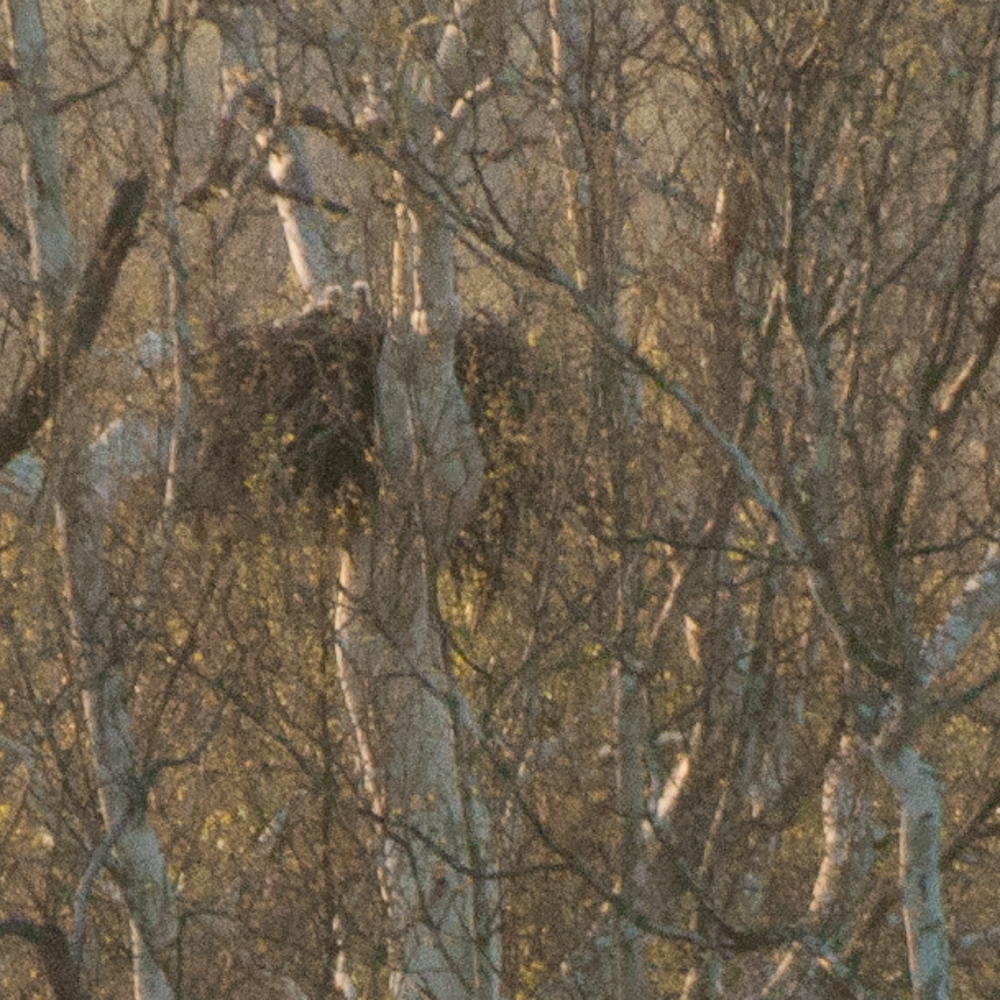 Then we were treated to both parents sitting out of the nest while the eaglets were moving around in the nest.